Some Factors to Consider Printing Services in Singapore
Visual Publish Pte Ltd – a good reputable printing company – offers Printing Services in Singapore to create professionally printed broadsheets or documents as well as turn your ideas for marketing products into reality. This Singapore printing service provided includes various printing services and solutions for all your printing needs ranging from commercial offset printing itself, digital printing which includes high-quality brochures, documents, business or name cards and sticker printing. Visual Publish Pte Ltd also provides bindery services on top of your printing necessities. There are many offset printing services in Singapore, but with Visual Publish, you can expect nothing but the very best in terms of custom design, quality of printing finish as well as speedy delivery of your printed products. These are some of the factors (in no particular order) you ought to look for or consider when you are deciding on or engaging a printing service in Singapore.
The first factor to consider for Singapore offset printing service is the ease of use. If the service is difficult, it is highly likely for you to look for a printing service somewhere else. Offset printing services in Singapore are meant to be easy and uncomplicated; from the designing discussion to the printing services and delivery, the whole process should be seamless, straightforward and simple. The printing service should be a hassle-free step-by-step procedure to get exactly what you want to be printed out with relative ease.
The second factor to consider in a reliable printing service is the ability to cater to the various selection of printing needs. A reliable printing service would be able to offer a variety of printing services and have the ability to print the products you need on your preferred printing surfaces as well as the total amount. It is better to inquire about the type of printer services first before engaging them as some printer services in Singapore only offer and specialised in a particular kind of print job.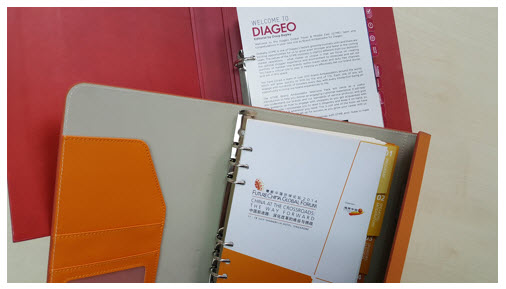 The third factor to consider is the quality of the finished print job. A reputable printing service should be equipped with state-of-the-art equipment and the latest technology to produce consistency, premium quality and excellent finished print jobs in their work order. After all, the end product should be the most pressing factor and should be evidently better than the print job from your home printer.
The final yet essential factor to consider is whether the printing service offers delivery for your finished printed products. Some Singapore offset printing service do not provide any sort of delivery, requiring you to pick up the finished printed products at their printing plant. While some offer free delivery or delivery with a small fee. The time needed for the whole printing process as well as the speed of delivery is crucial, especially in a competitive print environment in Singapore.
The above mentioned are just some of the key features to take note of when you are choosing the type of printing services available in Singapore that is suited for your printing needs. Visual Publish Pte Ltd might just be the perfect solution to satisfy both your commercial and home printing needs.
Here are some of the Printing Services Singapore we provide: