Visual Publish Pte Ltd provides high quality and affordable Brochure Printing in Singapore. We've handled brochure printing projects of various sizes, materials, quantities and our quality knows no bounds. Brochures are the key tool in your marketing strategy as they are designed to advertise and drive sales. It is one way to feature your business and it can possibly be found at high-traffic areas. It is delivered as an interactive guide in explaining products and services to your customers. It is also used in pointing out key features that is beneficial to the customer. It is a perfect pitch at times when you require low budget since they are so inexpensive. Even though you provide brochures to your customers, whether they would take it is another thing.
Tips to print eye catching brochure
Make sure the headlines are short and catchy
A brochure has to be read easily with brief paragraphs and bulleted list below the headlines
Adding a strong call to action and include any free or offers to attract your customers to call at an instance
Add relevant images which include explanatory captions
The front of the brochure is what customers see first, the design of the front panel should catch their attention and make them pick it up
There are many printing companies that provide a brochure printing service in Singapore. Visual Publish Pte Ltd can be your preferred service. We provide high quality and affordable brochure printing services. We handle brochure printing projects in Singapore of various sizes, materials, quantities and their quality knows no bounds.
We had done brochure printing jobs for a wide range of companies such as GlaxoSmithKline (GSK), OSIM International Ltd and Singapore Raffles Music College. We also have clients from many industries in Singapore. We are a dedicated company that provides top-notch quality printing services using state-of-the-art technology. If you're looking for a reliable and trustworthy partner for your brochure printing, call 6273 2590 now to speak to our consultant! We'll be glad to provide a no-obligation quotation on your request.
Need more leads? Try Brochure Printing!
In this internet era, businesses opt to perform lead generation strategies online since it is seen as far more effective than traditional methods, such as brochure. As a result, the brochure printing industry has severely suffered wherein several companies have declared bankruptcy and shut down. Business owners consider the humble brochure as underdog in today's direct marketing environment. However, there are techniques you can carry out to motivate positive response with brochure marketing.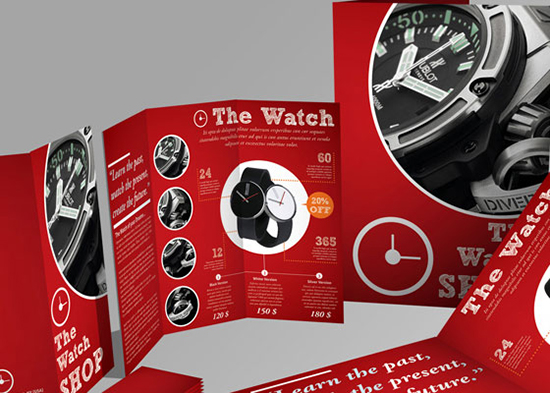 What is Brochure Marketing?
Brochure marketing is a means of promoting various services or products of a business by giving away pamphlet or brochure to the public. A brochure may come in different layouts, such as a single piece of document, a trifold with page inserts or a booklet form. In pre-internet time, brochures were widely used as part of business marketing tactic especially in product promotion. In fact, small businesses considered it as an effective marketing tool to generate quality leads and sales prospects.
Today, marketing brochures are seen as old, boring and relic of bygone era with the growing popularity of online marketing initiatives. Oftentimes, people don't accept when handed with brochures while others take them but toss in the trash bin without even checking it. Hence, companies tend to avoid using brochure to acquire leads and to sell products or services to prospects.
Is Brochure Marketing Still Effective?
Similar to other marketing technique, name card printing & brochure printing can help generate leads and produce considerable outcome if it is carefully planned and executed. A valuable brochure should tickle the interest of the business prospects and whet their appetite. The brochure should contain ample specific information that can intrigue the people and lead them to find out more about your business and products. Give them a means to get in touch with you for additional information, such as website address, coupon code, free sample or report. If your brochure is bland and contains basic details, it will just leave the people bored and they will feel that they already know everything about you. Thus, it is critically significant to acquire noteworthy brochures from top printing services provider.
If you aspire to create a brochure that will leave your prospects wanting for more, here are tips you can follow.
Use a catchy headline that can make your business prospects asks questions that have been lingering in their mind from the time they saw your brochure.
Use your brochure to tell an in-depth story regarding particular business strength rather than filling it with a superficial view of almost everything your company can offer.
Call to action is not only for Facebook and other social media platforms; provide a call-to-action in your brochure in which the prospects can directly contact you.
Instead of distributing pamphlets on crowded areas, why not mail your brochures to targeted prospects? After a week of sending the brochure, you can follow up them with a phone call or an email to ascertain if they have questions or are interested.
Now who says brochure marketing is dead? It is just a matter of strategic planning to obtain remarkable results from employing brochure as marketing medium. Thus, if you are searching for a simple and cost-effective marketing tool to generate leads, you might reconsider using brochure again. Hire the best company of brochure printing in Singapore to help you create a successful brochure design.